Falls 2004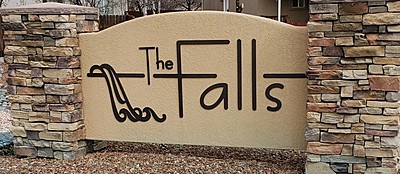 08/11/22 Annual Meeting was held Aughst 29, 2022 at 6PM Meeting minutes are posted below.
7/26/2021 The Annual Meeting was held on August 3rd, 2021 Meeting minutes are posted below.
7/14/2021 Anti-Discrimintaion Laws Poster can be found under custom documents
9/24/2020 - The Annual Meeting was held on September 15, 2020. Meeting Minutes are posted below.
Peaceful Valley (the HOA's landscaper) will be in the subdivision the 2nd week of every month (Wednesday or Thursday) to clean up trash, remove and spray for weeds in the common area.
___________________________________________________
HOA Dues: $220/year - as of 1/1/2023
Please send checks payable to:
Falls 2004 HOA
2650 North Ave #116
Grand Junction, CO 81501
Or pay online @ hpmgj.com
Transfer Fee: $100 payable to Heritage Property Management
Insurance Provider: State Farm - Eric Lusby 970-242-0156
HOA Responsible for: Management services, Insurance, Taxes, Landscape and Irrigation of Common Area, HOA sign
Schools: Nisley Elementary, Bookcliff Middle, Central High
___________________________________________________________
Welcome to the Heritage Family of Services! All questions should be directed to info@hpmgj.com. We are excited to work with you and assist you in the support of your HOA. Please let us know how we may serve your needs!
Minutes
Custom Documents
---