Horseshoe Ridge Estates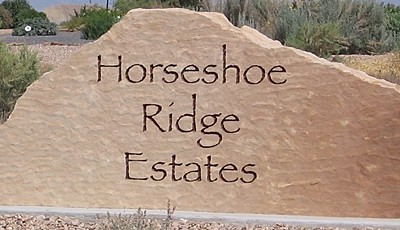 05/25/22 The votes are in. The current slate of Board members include Steve Wright, Steve Nolan and Scott Godfrey.
04/06/22 Note to all Horseshoe Ridge homeowners: Irrigation water is scheduled to be available starting April 11th. Any updates will be communicated as necessary. Questions? Please contact Steve Wright
4/26/2021 The Annual Meeting was held onMay 13th, 2021 at 6pm at the barn at 1381 Horseshoe Dr. Meeting minutes are posted below.
8/17/2020 - A Board Meeting was held on August 12, 2020. Meeting minutes are posted below.
8/13/2020 - The Annual Meeting was held on July 22, 2020. Meeting minutes are posted below.
Board of Directors:
President: Steve Wright, Wrightclan@aol.com - 540-226-9727
Board Member: Steve Nolan
Board Member: Scott Godfrey
Treasurer/ Secretary:
Committees:
Architectural Committee:
Ann Ryan: bannryan@msn.com
Brandon Palmer: brandonpalmer@remax.net
Sherry Bright: sherry@brightrowe.com
Note: Please use Architectural and Landscape Request Form and send all requests to : Steve Wright - wrightclan@aol.com
Irrigation/ Pond: Steve Wright -wrightclan@aol.com - 540-226-9727
_____________________________________________
HOA Dues: $300/year
Please send checks payable to:
Horseshoe Ridge Estates HOA
2650 North Ave #116
Grand Junction, CO 81501
Or pay online @ hpmgj.com
Transfer Fee: $100 payable to Heritage Property Management
Insurance Provider: American Family- Mike Daniels 970-241-6132
HOA Responsible for: Management services, Insurance, Taxes, Landscape of Common Area including pond , Irrigation System (electricity/ water shares), HOA sign
Schools: Monument Ridge Elementary, Fruita Middle School (6th & 7th grade) Fruita 8/9, Fruita Monument High
__________________________________________________
Welcome to the Heritage Family of Services! All questions should be directed to info@hpmgj.com. We are excited to work with you and assist you in the support of your HOA. Please let us know how we may serve your needs!
Minutes
Custom Documents
---